'Life in a Puppet' brings laurels to Assam;  bags International Awards in Port Blair Film Festival for Best Film, Best Director and Producer Awards.
Rajen Das's first film 'Life in a puppet " a film based on the puppet theatre of Assam which is in the verge of extinction, brings glory to the state by bagging four awards including international award in the recently concluded Port blair International Film Festival.
The film bags best film award in international section jointly with the American film "On the Day that I died". Four awards in the last of the year 2020 bring laurels to the Assamese cultural field. Best film award' in both international and national, In the Indian film section he got Best Director awards and best producer and best film awards. Arumuga Sabapathy festival director of the film festival informed that all together fifty countries took part in the film festival.
A youth of Bhaluki Village adjacent to Patacharkuchi Rajen Das by profession an associate professor of philosophy in a college, a dramatist, director,Producer shines in his first Endeavour who has already acclaimed reputation in state and outside the state in drama. He made a film with his hard labour and huge expenditure from his pocket focusing the puppet theatre of Assam in the name of "life in a puppet"
Earlier also brought glory to the rural area Bhaluki under Barpeta district by getting selection in the first time filmmaker session a platform of independent filmmakers of UK. The film definitely brings the rich rural culture to the audiences of the globe. In Tagore International Film Festival held at shantiniketan of west bengal. The 'outstanding achievement award' comes in narrative features section to this films also.
Soon after getting the information Rajen Das said – "I am very happy to hear the news of  getting award I hope that in future this film will able to bring more glory to the state".he added.
He also expressed hope that it will able to bring more results in coming days.
Rajen Das said, "Though lock down brings bad news to the mankind throughout the globe I utilized the time with constructive way to create something new and done most of the works in the lockdown time and the bad time is now a gift for me in positive way",
The entire shooting was done in the bank of Kaldia River and nearby naturally rich wetlands. Popular actress Asha Bordaloi, Dipandita Das, and Narayan Deka a real architect of puppet theatre, producer of the asomi puppet theatre, and Prakash Thakuria took role in the film. Famous singer Tarali sarma took part as music director. The film is produced under the banner of riverside pinak films. And jointly produced by Rajen das and Minakshi Das Most of the actor and actress were selected from the rural area Number of artist  from local area took role in the short film.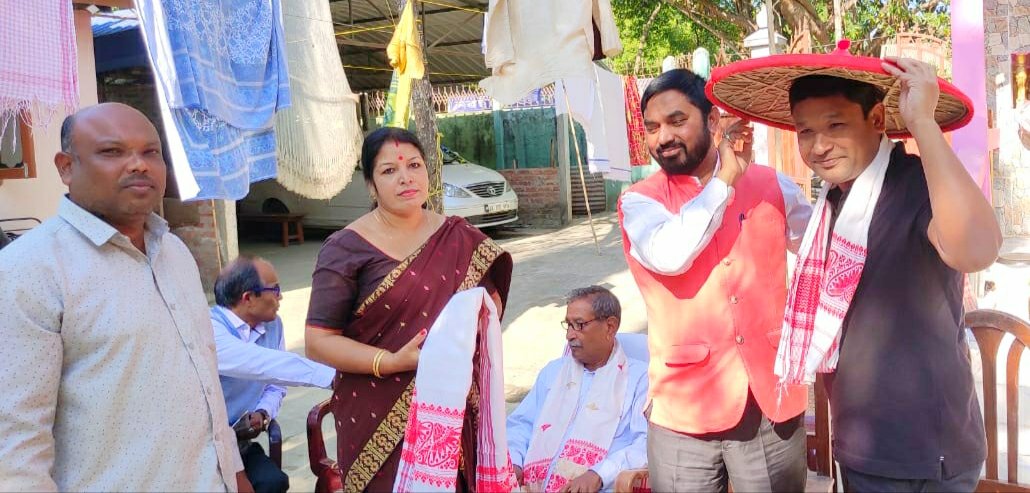 Various organizations of the locality including Babul Ali Ahmed and Laksheswar Das president and secretary of Bajali zila AJYCP,, Central committee of Asom Natya sanmilan, Patacharkuchi Press Club, Bajali Zila Sangabadik Santha, Patacharkuchi Anchalik Students union, Tihu Kriya Santha, Tihu Natya Sanmilan, Jonaki mel Bajali, Nirmal Haloi College Teachers union congratulated Rajen Das for his achievement. Phani Pathak spokesman of BJP along with a party team arrived his residence and felicitated him with Phulam Gamosha and Jhapi. After all well wishes and greetings pouring in the rare success.
Also read: Walkman Of Assam: This Assam Youth Is Walking for Depression and Anti-Drug awareness; will cover 900 km
For more stories follow our page Times of Northeast on Facebook
Visit our website https://timesofnortheast.com