Writers must revolt through their literary works and the present turmoil over Assam pertaining to the protest over Citizenship (Amendment) Act calls for genre of literary works similar to 'proletarian novel' which will be a history for the upcoming generation says writer,poet,dramatist Sanjit Mahanta who is known among in the world of Assamese literature as 'Alex d figo' his pen name and have penned no less than 25 books on drama,biography, poetry,short story.
In an interview with Times of Northeast,he said,"In the ongoing protest over Citizenship (Amendment) Act both emotion and ration have been fused together as the act goes beyond redefining citizenship on religious lines and poses a threat to the identity of ethnic indigenous communities that make a Assamese nationality."

He said, " We have a distinct identity and we can't put it at stake and shatter the foundation of the Assamese legacy tracing back to the days of Ahom
Commander Lachit Borphukan who fought the mighty Mughals and chased them back from this land. But this revolt is different it is an internal aggression the writers should take a positive role by penning down their thoughts and feelings in a rationalistic manner. The Assamese are warriors who have always been indomitable and spirited as the issues of immigration,land and identity have been core issues plaguing the Assamese indigenous populace and history will remember us as the 'jati-mati' lovers. The history in past was tempered and selectively noted but the history of present will remain as true unfettered and untempered."

Lamenting the decline in readership and lack of taste for novels and other genres of literature among the young generation he said, "
Everyone is glued to the screens of their gizmos busy in their virtual world,but we need to give a spiritual ambiance to our body and mind and for that not only books can only be the ultimate source. The young generation must be accountable to their family,the society and language and must keep the literature alive.

He also rued that the writer in Assam can't sustain and live by writing alone as the government have not formulated any genuine policy for the rescue of the litterateurs and in regard of the 'Bhasa Gaurav scheme where the Assam government would provide one time grant of Rs.50,000 to one thousand new writers he questioned, " Would this be sufficient ? What is the eligibility criteria? There are high chances of nepotism." Writers are always independent person and 'Pohoror xophokhat andhar bephokhyat' (Enlightmenting the people from the realms of darkness) is the only politics of the writers." He added.

Some of the widely acclaimed works of the writer include , " The biography of Achyut Lahkar-the pioneer of Mobile Theatre in Assam ';'Dramatics: Theory of Relativity and Tapan Das' ; Love and Street(poetry); Love's Tragic End Maralin Monree among several others.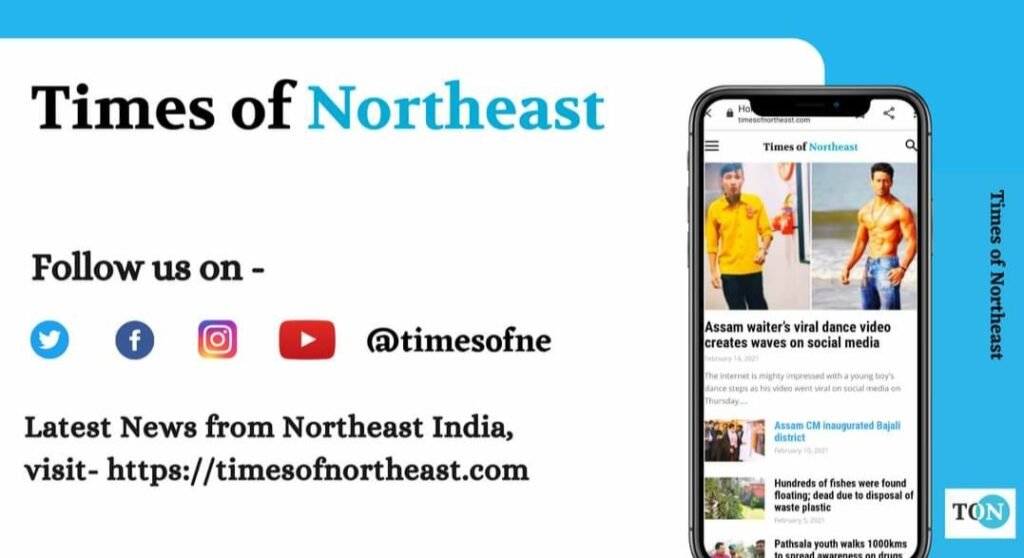 For more stories follow our page Times of Northeast on Facebook, Twitter, Instagram, YouTube, LinkedIn, Koo
Visit our websitehttps://timesofnortheast.com