In
Assam

Satyajit Talukdar, a youth saves a man from drowning in the river Pohumara in Bajali Gohinpara under Barpeta district. The incident occurred while crossing the road. His bravery and courage have been praised by the locals of the area.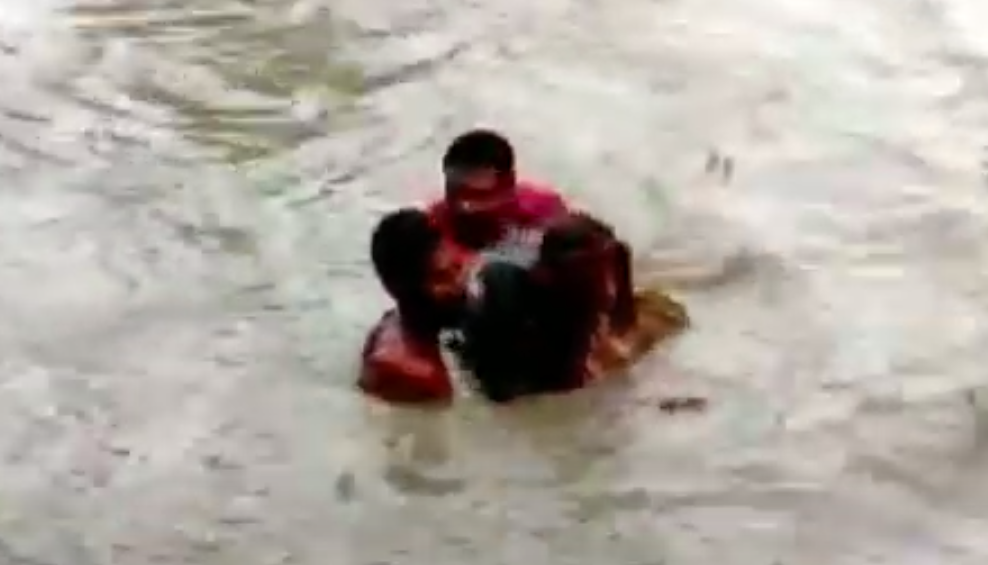 It may be mentioned that the embankment in Gohinpara was washed away by the Pohumara river a few days ago. Due to continuous rain and release of excess water of the hydroelectric project, Bhutan, the water level of Pohumara river is flowing much above the danger level.
A major portion of the area has been washed away by the floodwaters. It is barely possible to walk and drive on these roads.
Meanwhile, the farmers here who prepared paddy seedling for the ensuing cultivation spent sleepless nights as their paddy seedling have also been inundated by water at various places in the area.
More News From Bajali
Follow our page Times of Northeast on Facebook