Barpeta Cancer Centre celebrated the 1st anniversary of its establishment on Friday. One year ago this hospital was dedicated to the citizens of Assam by Hon'ble Prime Minister of India in the august presence of Hon'ble Governor of Assam, Hon'ble Chief Minister, Health Minister, Mr Ratan Tata Chairman of Trusts and a galaxy of dignitaries.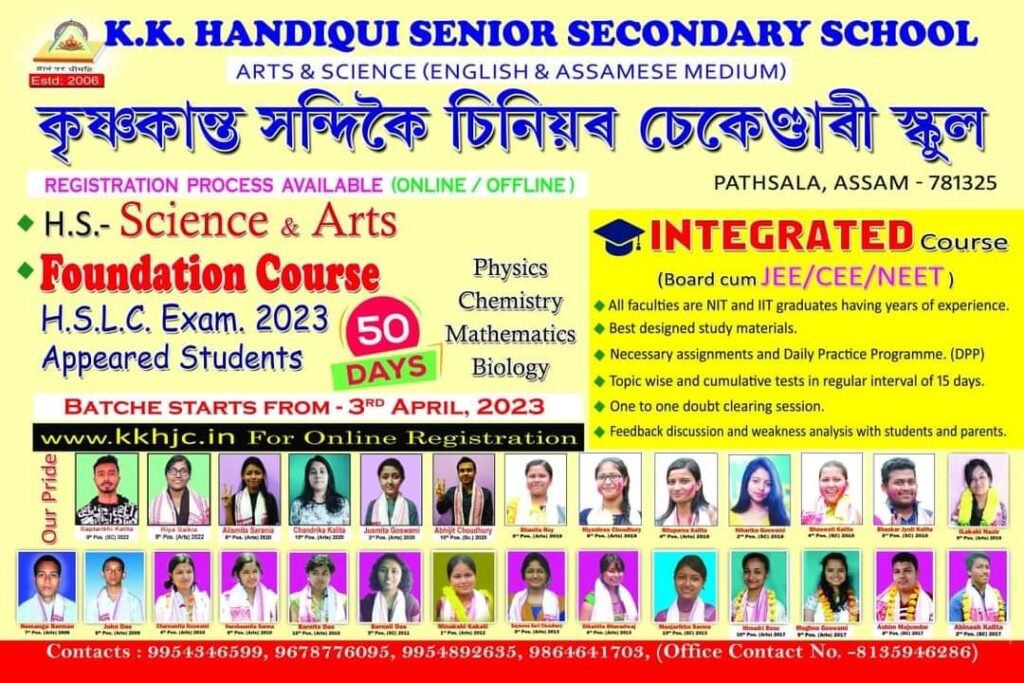 Barpeta Cancer Centre has successfully served the patients suffering from cancer for past one year and is now a real hope for thousands of cancer patients and their families in Barpeta and surrounding areas.
The Barpeta Cancer Centre is equipped with CT Scan, MRI, PET Scan and top of the line linear accelerator for precision Radiation therapy to cancer patients. These are community assets which are most advanced and people do not have to travel to other cities any more and are available for non cancer patients as well at most affordable cost.

The centre offers all modalities of cancer care i.e. Surgery, Chemotherapy, Radiation Therapy, Brachytherapy, Palliative care and a number of Radiological interventional procedures for diagnosis and treatment. The hospital has its own automated tissue processing labs for tissue diagnostics and has complete infrastructure for most comfortable stay of the patients.
Hospital has treated about 2516 new cancer patients in last one year.
To commemorate the first anniversary of Barpeta Cancer Centre, a simple ceremony was organized which was presided over by the Additional Deputy Commissioner Health Mrs Gitashree Lachit Das as Chief Guest, Principal FAAMCH Prof. Dr. Ramen Talukdar as Guest of Honour, Joint Director of Health Services, Barpeta, Dr. Tirtha Nath Sarma and the faculties of Barpeta Medical College. The Oncologists and the doctors of the hospital were felicitated for the yeoman service rendered by them against many challenges and constraints in an evolving hospital. A screening camp was organized within the hospital premises where Blood pressure and Random blood sugar measurements, Oral, Breast and Cervical Examination, Mammography and Chest X-ray were done free of cost. Refreshments were distributed among the patients and their attendants as a token of motivation.
Speaking at the occasion, the Additional Deputy Commissioner said that, "The people of lower Assam are truly blessed by virtue of this facility and 2516 patients did not require to travel anywhere for cancer care which is at par with any reputable similar hospital in India." She requested the hospital administration to educate their patients regarding PMJAY scheme and assured the team of all possible help and support from District administration in this journey.
Under the visionary leadership of Dr Himanta Biswa Sarma, this unique philanthropic venture with the Tata Trusts, most people are getting cancer treatment free of cost under PMJAY and those who are not covered under the scheme get treatment at most affordable price which could be 1/3rd expense when compared to any big city.

During his addressal, Principal FAAMCH complimented the Nurses and all staff of Barpeta Cancer Center for the services provided by them with empathy and compassion.
An audiovisual presentation was also displayed which showcased the journey of the hospital and testimonials of many patients were also praiseworthy.