RB, under its flagship Dettol 'Banega Swasth India' in partnership with Primus Partners today, launched a unique life skills program for kids, "The Birds and Bees Talk" (BBT). The curriculum was launched today for children between the ages of 10-19. In the presence of Hon'ble Chief Minister of Arunachal Pradesh, Shri Prema Khandu, the Hon'ble Minister of Education, Shri Taba Tedir, the Hon'ble Chief Secretary, Shri Naresh Kumar and the Hon'ble Secretary Education Smt Niharika Rai a Letter of Intent (LoI) for the program has been signed.
The comprehensive growing life skills curriculum will provide accurate, fact-based and age-appropriate information that will help adolescents make informed choices.
Launching the program, Hon'ble Chief Minister Shri Prema Khandu said, "We are proud to introduce one of its kind, life skill training module for adolescent children in partnership with RB's Dettol 'Banega Swasth India' campaign. It is heartening to witness organizations responsibly taking the lead towards contributing to the growth of young minds. Our vision is to work towards transforming the lives of people in India, and this program is a testament of a better and brighter future for the leaders of tomorrow."
The Birds and Bees Talk program will be executed and implemented across Arunachal Pradesh in Government and Recognized Private Schools to ensure the maximum reach and beneficiaries. The Arunachal Pradesh government is making sure that apart from its various healthcare and public benefiting programs education should also reach to all sections of the society. The state of Arunachal Pradesh is an ideal state to kickstart this program in North East as the education policy in the state is reformative and has emerged as the education hub in the region.
Commenting on the partnership initiative, Mr. Ravi Bhatnagar, Director External Affairs and Partnerships, Reckitt Benckiser Health AMESA said, "Education is the catalyst to social change and one of the most critical areas of empowerment for children. India needs to focus on comprehensive education which includes life skills as an important part of the holistic curriculum. Currently, it is not a part of the usual school curriculum and most schools, teachers and parents are not qualified to provide the required information to children. With the focus towards betterment of children, we are proud & honored to embark this partnership with the Government of Arunachal Pradesh to launch BBT, a comprehensive life skill program for adolescent children. Through this curriculum, we aim at creating awareness around the importance of life skills so that every adolescent grows up in a protected environment."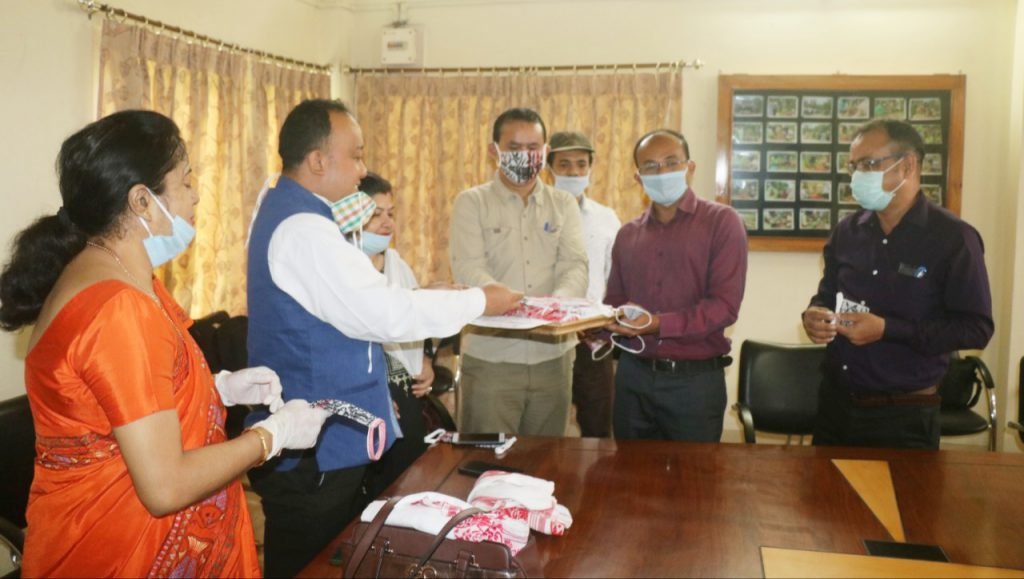 As adolescents' transition from childhood to adulthood, they go through a number of physical, emotional and social changes. Studies demonstrate that they are often unprepared for these changes. There is a strong evidence for the positive effects of such a curriculum on increasing adolescents' knowledge and improving their attitudes for better health outcomes.
Addressing the issue, a group of organizations led by Primus Partners have designed a comprehensive curriculum aimed at improving knowledge, awareness and behaviour among children. Interestingly, the curriculum is in alignment with the National Curriculum Framework and the recently announced New Education Policy 2020, as it follows the guiding principles of the Adolescence Education Program framework.
Under this curriculum, teachers from the enrolled schools will be appointed & equipped with full program essentials including teaching methods & lessons. The training of these teachers will begin shortly to help them better train kids.
The unique design of the program comprises of 27-hour lessons allowing the schools to teach in a staggered format, spread over the year. The program will help in developing key skills like critical thinking, decision-making and analytics, amongst children.
The 27 lesson plans and student workbooks comprise of animated characters, storytelling, poems, real-life scenario studies, group discussions, simulations, brainstorming and reflective learning. They especially focus on imparting knowledge in an engaging and interactive way to help students understand the physical and emotional changes taking place in their adolescent years.
For more stories follow our page Times of Northeast on Facebook, Twitter, Instagram, YouTube, LinkedIn, Koo
Visit our website https://timesofnortheast.com
Times of Northeast is an independent digital news platform which seeks to grab the attention of rational-minded people from Northeast India.