Sasanka Talukdar Report
The families who have lost their love ones during the flood are unable to take the bodies to the crematoria due to the flood waters covered in many villages of Assam. In Bajali, A body of a man cremated by family at back side of their home on Friday.
The man was identified as 43-year-old Hiren Talukdar, a resident of Gunori in Patacharkuchi constituency under the Bajali subdivision. He died due to brain stroke in a hospital in Guwahati on June 22.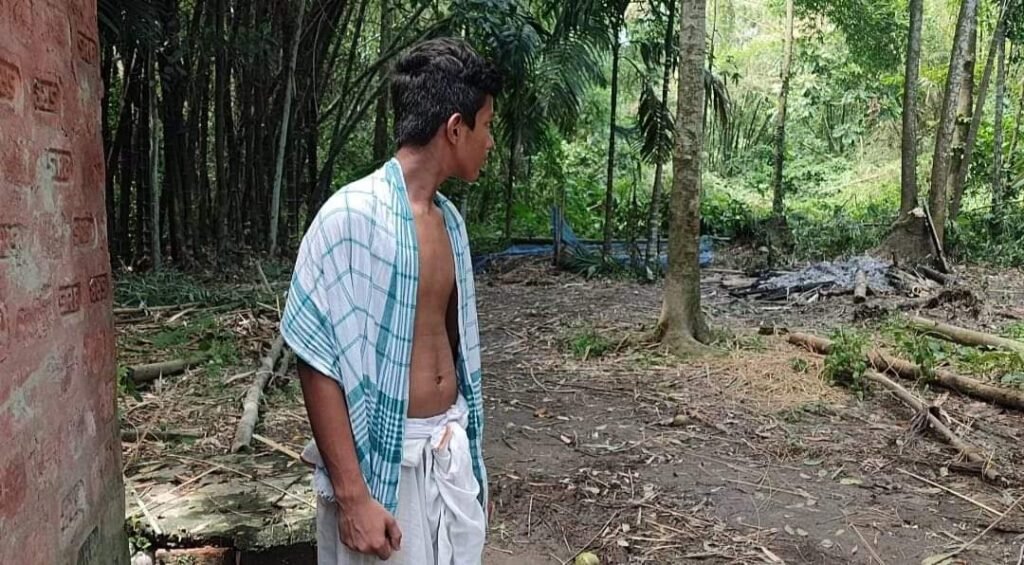 Talukdar, who was a farmer, stayed in his home for the last 15 days due to the flood water.
His elder brother Ghanashyam Talukdar also died by Brain tumour in 1998. He was SI in CRPF.
His father Surjya Kanta Talukdar said, "Out of three my two sons died. I don't know what to do at this age. I don't have anything to lose."
Anjana Talukdar wife of Hiren said, "My husband was depressed over the paddy and vegetables which was completely washed away all of his hard work by the flood water from his paddy field."
"We have only one son who studied in class 8 at Bajali Higher Secondary School at Pathsala. I don't know what to do or where to go."she added.
As per reports, The flood situation in the Bajali in lower Assam is still grim, as nearly 2.61 lakh people in 196 villages have been affected by the flood.
The flood waters of the Pahumara and Kaldia River have submerged several villages. Pathsala Swahid Madan Rawta Civil Hospital including Bhattadev University and many government and private school – colleges covered with flood water.
Meanwhile, the flood waters have submerged 297.30 hectares of cropland in Bajali.