Despite the rapid raising of OTT platforms among the people,a new Mobile Theatre was launched named Rajlakshmi Theatre in Pathsala town in Assam's Bajali district.
The former producer of Awahan Theatre Krishna Roy inaugurated the mobile theatre group in Pathsala Hari Mandir premises and launched the logo of Rajlakshmi Theatre.
Also Read: Assamese film 'Mur Xekh Gaan' to release on October 14
Dhrubajoyti Talukdar producer of Rajlakshmi Theatre, "The theatre will be start on 2024-25. Digital platforms cannot possibly replace mobile theatre industry. Its a unique cultural structure of Assam. Audience of OTT platform is completely different from Mobile Theatre. Here people can enjoy live acting, music, dramas and cars, trains made up of wood appear on stage without green screen. I hope people will love it."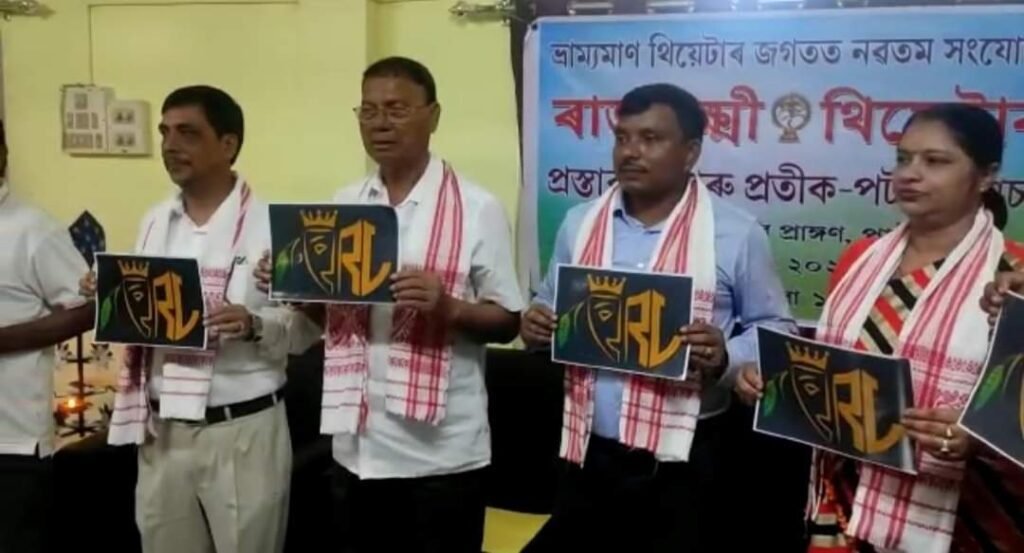 Krishna Roy former producer of Awahan Theatre said, "Assam's first mobile theatre named Bhryamyman was staged on October 2 in 1963 in Pathsala town of Bajali district. Since then it has provided employment opportunities to many people of Assam."
Also Read: Birthday of Assam's Mobile Theatre celebrated
About Mobile Theatre: Its a form of popular theatre exclusive to Assam. Unlike Street plays, Mobile Theatre groups travel from place to place with their cast, singers, musicians, dancers and crew, often carrying tents and seating with them.
For more stories follow our page Times of Northeast on Facebook, Twitter, Instagram, YouTube, LinkedIn, Koo
Visit our website https://timesofnortheast.com
Times of Northeast is an independent digital news platform which seeks to grab the attention of rational-minded people from Northeast India.