Assam Cancer Care Foundation (ACCF) organised a sensitization programme at Pathsala in Bajali district, to create awareness on the adverse effects of tobacco. As a part of youth prevention programme, ACCF team has been supporting the district authorities with mapping, planning, and other aspects to target the youth in educational institution to encourage right behavior against tobacco abuse. The objective of the sensitization programme is handhold and build capacity of the concerned stakeholders for implementation of tobacco control programmes.
Dr. Wasim Aktar Bari said, "Tobacco is the single largest cause of preventable deaths and illness worldwide and it kills half of its users prematurely and it is the major risk factor for cancer, cardiovascular disease (CVD), diabetes etc. According to GATS 2017, 48.2% people of the 15 years old and above population consume some form of tobacco. In addition to the smoked forms that include cigarettes, bidis and cigars – a plethora of smokeless forms of consumption exist in India. 90% of oral cancers are due to chewing habits including areca nut and smoking. To reduce the burden of tobacco related diseases, ACCF has been assisting the state-run programme in the prevention of certain cancers caused by poor lifestyle choices".
Dr Hitesh Talukdar said, "Tobacco products negatively impact and damage our environment. Cigarette butts are not just a nuisance, they are toxic waste. They contain chemicals that contaminate our waterways and ground soil and harm our wildlife. Discarded lit cigarettes can cause fires, which can damage homes and land. Smoking causes cancer, heart disease, stroke, lung diseases, diabetes, and chronic obstructive pulmonary disease (COPD), which includes emphysema and chronic bronchitis. Smoking also increases risk for tuberculosis, certain eye diseases, and problems of the immune system, including rheumatoid arthritis.
Tobacco control programmes; screening through National Health Mission programmes, camps and screening kiosks; health promotion drives; training of staff involved in screening at Health & Wellness Centres (HWCs), Primary Health Centres (PHCs), Community Health Centres (CHCs), District Hospitals (DHs) are being carried out in the catchment areas.
The programme also highlighted on common cancers – Oral, breast and cervical cancers and emphasized that if detected early, these can be cured. ACCF provides screening for common NCDs – hypertension, diabetes, oral, breast and cervical health at Swasth Assam Kiosks located in medical colleges at Dibrugarh, Barpeta, Tezpur and Diphu. Many more such screening facilities are likely to be operationalized in due course.
The Government of Assam, in partnership with Tata Trusts, had initiated a distributed cancer care model by bringing world class credible cancer care facilities closer to people's homes in Assam, and making it more accessible. Accessible and affordable cancer treatments will be the mainstay of ACCF's three-level cancer grid model in the state. The comprehensive cancer care infra structure and equipping are on full swing at various locations, such as Dibrugarh, Barpeta, Tezpur, Lakhimpur, Jorhat, Kokrajhar, Darang, Diphu and Silchar. All these locations will have high-end radiation centers as well, so that people do not have to go far away and queue up.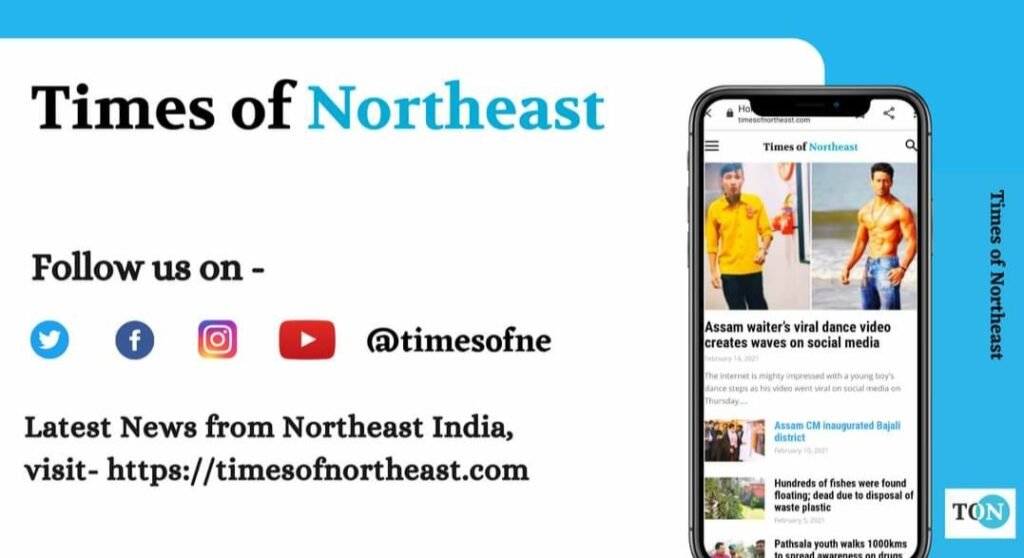 For more stories follow our page Times of Northeast on Facebook Visit our website https://timesofnortheast.com
Times of Northeast is an independent digital news portal which seeks to grab the attention of rational-minded people from Northeast India.